Meet Our Team
Ria Wright Hydrick was born in Anderson, South Carolina and has lived in Anderson all of her life.  Her family has resided in Anderson for several generations, and her family has a multi-generational history in real estate.  Her maternal great grandfather, T. Ree McCoy, Sr., established a construction and development company in Anderson in 1953, and her paternal ancestor, Matthew Gambrell, worked on the old Anderson County Courthouse in downtown Anderson in 1829,  therefore being recognized as one of the first real estate developers in Anderson County.  Real estate is definitely in Ria's blood.
A 1999 graduate from T.L. Hanna School, Ria continued her education at Anderson University where she obtained degrees in Management and Marketing in 2003.  She was a member of the tennis teams at both T.L. Hanna and Anderson University.  In 2004 she married Matt Hydrick from Moncks Corner, South Carolina.  Matt is a civil engineering graduate of Clemson University.  They have three sons, McCoy, Micah, and Matthew.
Ria obtained her real estate license in 2004 and with the encouragement of family and friends she began listing and selling residential real estate.  Ria worked for Prudential for several years and Coldwell Banker for a short time.  After getting her Broker's license in 2008, she opened Real Estate by Ria, LLC.  Ria loves people and she loves real estate.  Her desire to help others combined with her love for real estate have created a perfect match.  One of her greatest joys is finding the perfect "house" for her clients which can ultimately become their perfect "home."
Ria loves Jesus, her family, her church (Newspring!!), and her friends!  Ria would also love to help you with your real estate needs!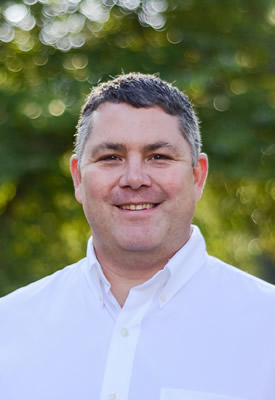 Matthew "Matt" J. Hydrick was born in Mount Pleasant, South Carolina and grew up in Moncks Corner, South Carolina. After graduation from Berkley High School, Matt went to Clemson University where he was a member of the Clemson Tiger football team. Matt graduated from Clemson in 2002 with a degree in Civil Engineering.
For seven years Matt worked as a project manager for Trehel Corporation and obtained his General Contractors license. While working with Trehel, he was fortunate to lead construction projects in Anderson, Greenville, and Clemson. After working with Trehel for seven years, Matt was called to become a part of the staff of NewSpring Church in Anderson. While on staff at NewSpring he was able to use his extensive construction ability to manage the building and/or upfit of 8 campuses for the church's expansion and growth in South Carolina.

In May, 2017 Matt resigned his position at NewSpring and joined his wife, Ria, in the real estate business. They now are able to work alongside one another selling real estate in the Anderson/Clemson area. In addition to listing and selling real estate, Matt is now able to use his background and skills in construction to flip homes as well as build speculative homes. Both Matt and Ria have a passion for real estate and construction, and they find this a challenging as well as fulfilling career which they are able to enjoy together!
Matt and Ria are the proud parents of three sons, McCoy, Micah, and Matthew. They enjoy spending time together as a family and love the opportunity to introduce the two older boys to their "house hunting" and building careers. In his free time, Matt enjoys hunting, working on home projects, and coaching, watching, and playing sports with the boys. He shares Ria's passion for finding the perfect "house" for their clients which can ultimately become their perfect "home".
Rikki Ritter has lived in Anderson, South Carolina for 14 years with her husband, Jay Ritter, and their four children, Bryce, Blakely, Braylyn, and Bella Grace. Jay and Rikki met at the University of Georgia where Rikki majored in Risk Management/Insurance and was also on the UGA football cheerleading squad.
After working in the insurance industry for 2 years after college, Rikki became a real estate agent in Atlanta, GA. She worked for Keller Williams where she learned and grew as a buyer and sellers agent.
Rikki moved to Anderson in 2006 to be near her fiancé at the time, Jay. Jay had moved to Anderson after college to work at Carolina Mop Manufacturing Company which was started by his grandfather, Larry Moorhead, in 1946. He has agreed to supply new home owners with an industrial mop system! She worked for the Cliffs Communities as an inside real estate sales agent after moving to Anderson. This experience offered Rikki more experience with selling high end property on lake Keowee and in the mountains of North and South Carolina. Rikki later became an agent for Caldwell Banker where she first worked on a team with Ria Hydrick. This move gave her the opportunity to work as a sellers and buyers agent again.
After having her first child in 2009, Rikki decided to focus on her family and not work outside their home. During this time, she started helping friends stage their homes to sell. She recently decided it was a great time to become a real estate agent again, and begin working with people to buy and sell their home. Rikki would love to work with you. She brings value to sellers with her staging skills and decorating strengths. She also offers dedication and diligence to all her clients. She loves and cares about people and brings this into her real estate business.
A little more about Rikki - Jay and Rikki enjoy spending time with their children, serving and attending Grace Church, going hiking, and watching UGA football games. Rikki looks forward to working with you to meet your real estate goals!
Mallory Federspiel was born in a small town in Nebraska and grew up on her family's cattle ranch in the heart of the sandhills. She learned many lessons growing up in Nebraska, including, the value of hard work, the importance of having a honest and humble attitude and the value of spending time with the ones you love. Mallory met her husband Dave in Nebraska and she followed when he came to Anderson in January of 2009 to join his father's business. Mallory and Dave married and have two children, Sloane and Mason. They are all so happy to call Anderson home! In her free time Mallory enjoys spending time with family and friends,travelling, and visiting her family ranch each summer.
Mallory has always had an interest in real estate. After purchasing their first home and later building their dream home, Mallory knew that she wanted to pursue a career in real estate. Mallory has a love for all different kinds of homes. She is especially drawn to unique designs such as mid-century modern, industrial and craftsman style homes. In 2021 Mallory made her dream a reality and earned her real estate license. She joined the Real Estate by Ria team and is looking forward to helping in your home buying or selling adventure. If you are selling, her minimalist approach and eye for design will be an asset to staging your home in a way that will appeal to buyers. Mallory would love to work with you, give her a call to learn more about how she can help you navigate the buying/selling process.
Caroline Ripley was born in Raleigh, North Carolina and grew up in the small town of Washington, NC until her mother's medical residency brought them to Anderson, SC in 1996. She attended T.L Hanna and to this day thinks moving to Anderson is the best decision her family made.
After attending her freshman year at College of Charleston; she transferred to Clemson University as a Genetics major. As fate would have it, she took an elective that introduced her to the world of Hospitality that changed her life's path. She graduated with a major in Parks Recreation and Tourism Management and Minor in business and immediately started working in hotel sales. During that time she married her husband Chris Ripley and have (2) children together ages 7 - 10.
During the last 13 years, she grew her career to become the Director of Sales and Marketing over (3) Downtown Hotels in Greenville, SC and loved helping clients to make memorable experiences for their customers and guests as well helping colleagues grow and understand the joy that hotel hospitality can bring to people. Recently, however, she has been called to share her experiences in another capacity. She has joined Real Estate by Ria to support Matt and Ria in their endeavor to follow their calling to help people not just find a house, but a home. She looks forward to sharing her love of hospitality with all of our clients!